About Fig
We believe cities are special places—the heartbeat of a community.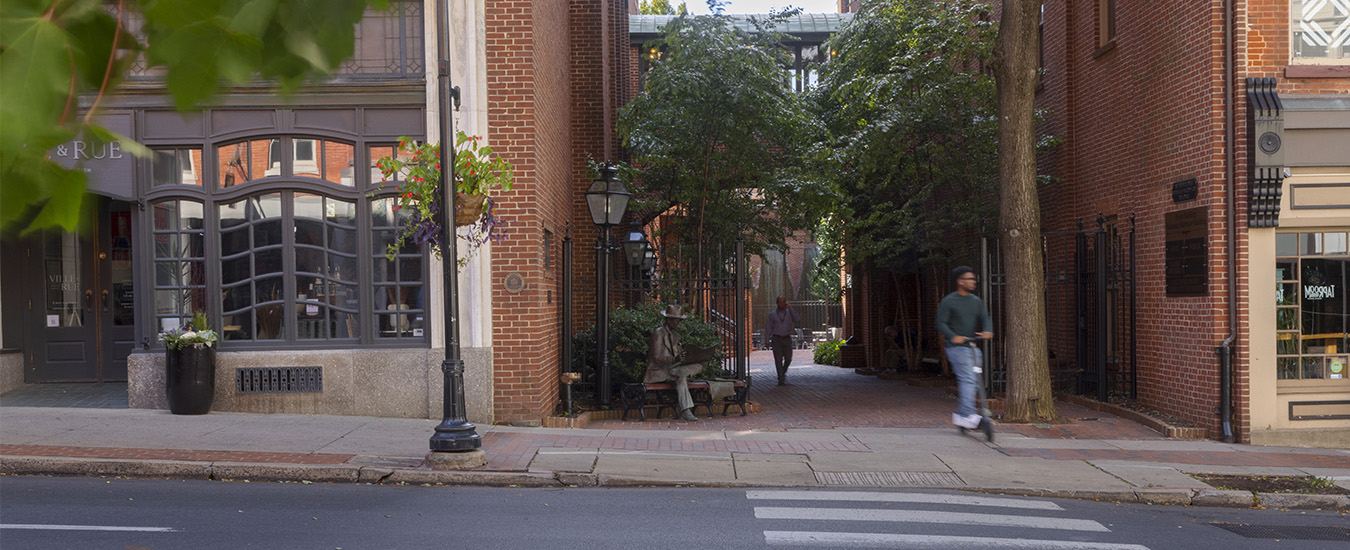 What Fig is
Since 2005, Fig has been telling the story of cities as they grow and change. As a champion of small business, Fig is a positive voice in the community, encouraging those doing great work through a powerful combination of print, digital, and social media. Behind each Fig location is a creative team who fiercely loves where they live and have a simple mission to use their talents to spread the word about the places they call home.
The Fig story
Born in the attic of a farmhouse in Lancaster, Pennsylvania, Fig was created in 2005 by founder Deborah Brandt as a way to help revitalize her hometown after seeing Lancaster City with fresh eyes. She wanted to use her creativity to shine a light on the independent businesses that called the city home. So she started small and with each edition that hit mailboxes, Fig became a consistent and powerful voice for change and appreciation of the city.
As the next decade unfolded and Fig flourished, several new locations were added in Pennsylvania. Fig's social and digital channels were born and grew to strengthen the Fig communications package. The mission even extended to South Carolina where another passionate studio began leading the way in Columbia and Aiken.
Over the years, Fig has matured—bringing new ideas and energy with each issue—while staying true to the original mission and maintaining the same dedication and focus on serving the community. Fig teams know that creative communication can inform, inspire, and broaden perceptions—making the world a brighter, more connected place. Fig designers, writers, and photographers are exceptional storytellers—and like a helpful neighbor—Fig digital experts are devoted to informing readers of all the great things they can connect to in the community.
We know that our mission to connect people to the small businesses and nonprofit organizations they want to support is now more important than ever. That's why the Fig Franchise was launched in 2023, so the power of Fig can be harnessed by other design studios and passionate individuals in small cities across the nation who are determined to help their communities thrive in creative and engaging ways.
Looking back over the past two decades, we could not be more pleased that an idea born in an attic is on its way to becoming something more impactful than anyone ever imagined.
Behind the name "Fig"
What do you call a movement? A mission?
The name "Fig" was chosen because of the many things it represents. An ancient fruit that has been cultivated for centuries, figs are sweet, nourishing, and full of seeds that come together to create something delicious. The fig fruit has even been known to signify unity, fruitfulness, and prosperity. The abundance of a fig's seeds and the care that goes into its growth are representative of the communities represented through Fig magazine and the Fig brand.